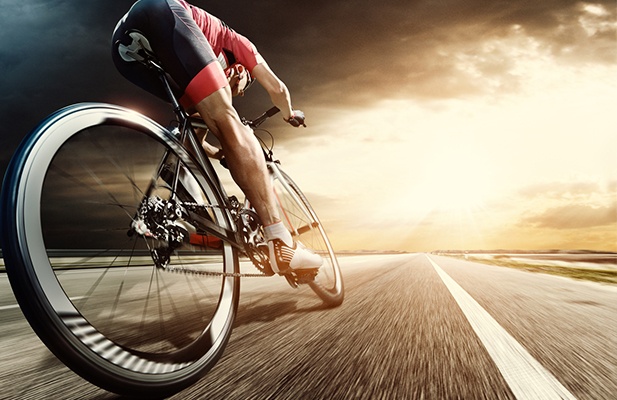 Intravenous therapy is becoming a fixture at marathons, where runners get hydration and electrolytes delivered directly into their bloodstream, rather than waiting for the digestive system to process fluids and nutrients. Many endurance events such as the BolderBoulder 10k and Hospital Hill Kansas City now have a station at the finish line where athletes gather to rest and restore themselves with an IV drip.
While these services are relatively new for non-professional athletes, the biology makes sense.
During endurance sports, the body undergoes a range of physical changes:
Blood flow is directed away from the digestive system and toward the muscles
Sweat is produced to cool the body, consuming water and electrolytes
Muscles are exerted to their limits, leading to minute damage to cells and tissues
After prolonged periods of exertion, lasting 90 minutes or more:
The body begins to release the stress hormone cortisol, which affects the immune system
Reduced blood flow to the organs and reduced hydration can temporarily disrupt normal kidney function
The body attempts to heal the microscopic tears in muscle tissue, causing soreness and inflammation
We all know that endurance athletes should drink water before, during, and after exercise in order to counter some of these negative side effects. And electrolytes are necessary to balance blood chemistry, regulate nerve impulses, and control muscles, including the heart muscle. Electrolyte imbalance can cause muscle soreness or spasms, headaches, digestive issues, and joint pain.

Ironically, drinking too much water can dilute needed electrolytes, and the digestive system and kidneys are temporarily weakened and less able to normally process fluids. The 30-minute window after a workout is essential for restoring these vital nutrients when the body needs them most, but many marathon runners who drink large quantities of fluid immediately after a run find themselves vomiting it up again, because their digestive system is unable to process it at the moment. IV drips restore these lost fluids much faster than a person could drink a gallon of water, even if their digestive system were working properly.

Delivering fluids, electrolytes, and vitamins intravenously immediately after prolonged, strenuous exercise quickly replenishes depleted resources, without further stressing the digestive system or kidneys. Restoring the electrolyte balance immediately after endurance activity is extremely important to aid recovery of the muscles and reduce soreness and inflammation. Furthermore, an IV drip can contain the correct amounts and ratios of fluids, electrolytes, and vitamins that the body needs, rather than relying on fluids, foods, and snacks that may not have the right amounts, or not be immediately bioavailable.

And it's not just after exertion that IV therapies are useful. Many long-distance runners are "going the extra mile" and using IV drips before a marathon as well. Using these therapies in preparation for an endurance event not only makes sure the body has the right fluids and nutrients, but it has them immediately available for use during the activity, rather than waiting for them to be processed by the digestive system. Runners, cyclists, and other endurance athletes find that it helps them perform faster and better for longer periods of time.
Subscribe